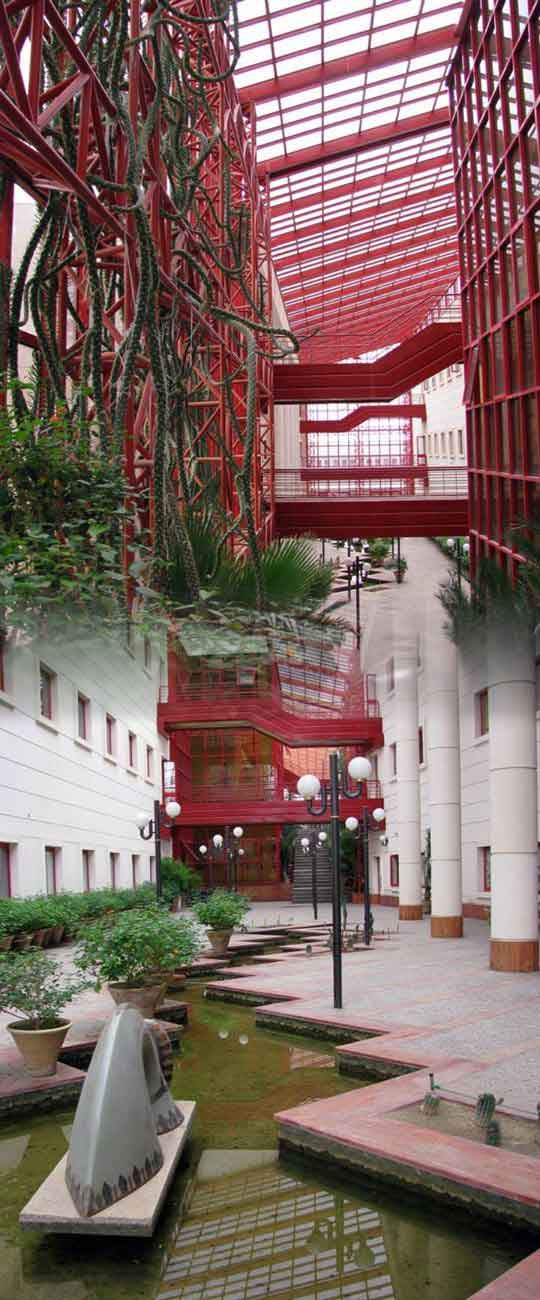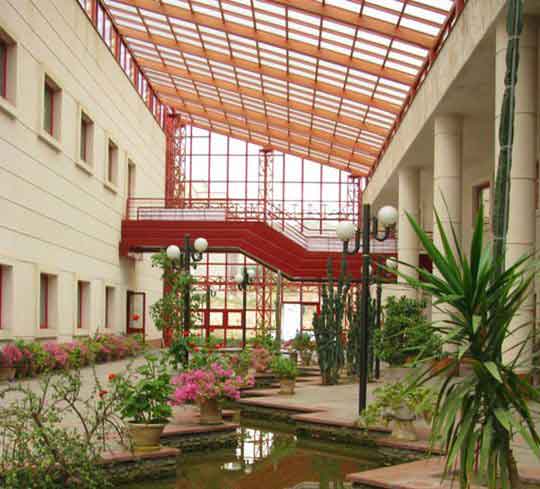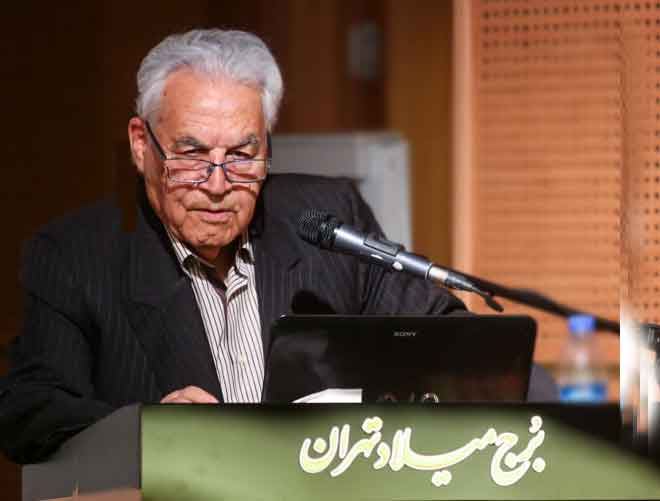 Research, Associate, Dept. of Math., University of Chicago, summer, 1963
Lecturer, Dept. of Math., University of Newcastle on Tyne, 1968-1964
Associate Professor, Physics, Shiraz University, 1964-1970
Visiting Associate Professor, Astronomy, University of Pennsylvania, 1968-1969
Visiting Associate Professor, Physics, Sharif University of Technology, Tehran, 1970-1971
Professor of Physics, Shiraz University, 1971 to 1999
Chairman, Physics Department, Shiraz University, 1972-1974 and 1978-1980
Visiting Senior Researcher, Astronomical Institute, University of Amsterdam, 1975-1976
Member of the Council of Shiraz University, 1976-1979, 1989-1991
Visiting Scholar, Astronomy and Astrophysics Center, University of Chicago, 1984-1985
Visiting Professor, Physics Department, Northeastern University, Boston, 1991-1992
Associate fellow, International Center for Theoretical Physics, 1987-1993
Founding Director, Center for Research in Climate Change and Global Warming, IASBS, 2012
Gallery
a Gallery Events Prof. Sobouti attended throughout the recent years
Recipient of Medallion for Excellence in Research, Government of Iran, 1978

Fellow of The Third World Academy of Sciences, elected 1987

Fellow of The Academy of Sciences of Iran, elected 1990

Award of the Book of the Year of the Islamic Republic of Iran, 1995

TWAS 2000 Medal Lecturer in Physical Sciences, Tehran, October 2000

Khwarazmi Award. 2001

The Lasting Face in Science, Tehran, October 2001

Chair of Research in Physics, Fund for Research Support in Iran, 2007

TWAS Regional Office Prize for Scientific Institution Building in Central and south Asian Region, Bangalore, 2012

Allamah Tabtabaee Prize, as Distinguished Scientist, Tehran, 2013
Memberships and fellowships in societies and scientific organizations:
Founding member and member of the Board of Directors of the Physical Society of Iran, 1983-1988, President, 1989-1991 and 1996-2000
Founding member of the Astron. Soc. of Iran, 1987, President 1987-1993 and 1996-9
Member of the American Astronomical Society, 1968-2002
Member of the International Astronomical Union, Commissions 28, 35, 1969 present
Iranian Journal of Science and Technology, Board of Advisors, 1971-1976, Board of Editors 1983 -1990
Iranian Journal of Physics, Board of Advisors, 1987 - present
Member of the Third world Academy of Science, 1987 - present
Member of the Academy of Sciences of Iran, 1989 - present
Member of the Scientific Council, International Center for Theoretical Physics, Trieste, Italy, appointed by UNESCO and IAEA, 1989-1992
Member of Board of Trustees of The Regional Library of Science and Technology, appointed by the Ministry of Culture and Higher Education of Iran, 1991-1998
Member of the Board of Trustees of the University of Medical Sciences of Zanjan, 2004
Member of Technical Advisory Committee of Commission on Science and Technology for Sustainable Development in the South (COMSATS), 2004
Member of the International Advisory Committee, Marcel Grossmann Meetings, a la Sapiensa-based (Rome, Italy) annual conference in Honor of Marcel Grossman, the mathematician who helped Einstein to formulate his General Relativity, 2006 - present
Fluorescent Scattering ( 1963 )

CelestialFluidsmicellanuous ( 1964 )

a Potential Flow Pertaining to Binary Systems Download
On A Bernoulli's Integral Pertaining to Gas Flow in Close Binary Systems Download

g & p modes ( 1997 )

Perturbational-Variational ( 1978 )

Stellar systems, Oscillations ( 1984 )

Stellar magnetism ( 1987 )

Classification of Magnetoatmospheric modes in sunspot umbrae Download

Liouville's equation ( 1989 )

Dark matter & alternative grav

QM in Phase space ( 1984 )

Phase Space Quantum Mechanics - Direct Download
An Extended phase-space stochastic quantization of constrained Hamiltonian systems Download

M5 supergiant

Investigating the semi-regular light variations of the bright M5 supergiant: alpha Herculis Download

micellanuous

Books

Warmed Earth: What has the climate of the 21st Century to offer, Gita Shenasi, Tehran, ( a book on climate change for Persian speaking communities), 2011.
زمين گرم ، اقليم سده 21 چه به ارمغان دارد، تالیف، 2011
Relativity: Special and General (a graduate-student textbook in Persian), the first draft taught to IASBS students, 2015. Revisions and additions are in progress.
Science the Gateway to Understanding, Proceedings of the Workshop on, Tehran, October 2008, Editors: Glenn Schweitzer and Yousef Sobouti, The National Academies Press, Washington, D.C., 2008.
Major contributions to institutional developments

Responsible for the initial conception and realization of Biruni Observatory, Shiraz University, Shiraz, Iran 1971-1975, and Director of the Observatory, 1975-1980
Responsible for the creation and development of graduate studies in physics (M.Sc., 1967 and Ph.D., 1986), Shiraz University, Shiraz, Iran
Responsible for the initial conception and creation of Institute for Advanced Studies in Basic Sciences, Gava Zang, Zanjan, Iran, 1991, Director, 1991-2010
Responsible for the initial conception and creation of Abdul - Rahman Sufi College (a private 1st degree college science and humanity), 2004, Head of the Board of Trustees, 2004 - present
Founding member of the Physical Society of Iran, 1983-present
Founding member of the Astronomical Society of Iran, 1987-present
Founding member of the Iranian Society of Ethics in Science and Technology, 2004-present

Social Engagements

Head of the Board of Trustees of MEHRANEH, an NGO caring for cancer stricken patiants in Greater Zanjan and neighboring provinces, Iran, 2005 – present
Head of the Board of Trustees, Association of Zanjanis, an NGO concerned with Sustaunable development of Zanjan Province, Iran, 2006 - present

Attendance in major scientific events

IAU 13th. General assembly, Prague, 1967
IAU Sym. on planetary nebulae, Czechoslovakia, August 1967
IAU 14th, General Assembly, Brighton, 1972
Black hole astrophysics, Les Houches, August 1972
Summer Session on Theory Astrophysics, Trieste, August 1973
AAS 141st Meeting, Tuscan, December 1973
AAS 143rd Meeting, Rochester, August 1974
International School of Physics (E. Fermi), Isolated gravitating systems in General Relativity, Varenna, July 1976
IAU Colloquium 38, Stellar Convection, Nice, France, August 1976
AAS 150th Meeting, Atlanta, June 1977
IAU Symposium 76, Planetary Nebulae, Cornell, June 1977
Conference on current problems in stellar pulsation instabilities, Baltimore, June 1978
IAU, 17th General Assembly, Montreal, August 1979
Third Marcel Grossmann Meeting, Shanghai, 1981 (and member of International Advisory Committee)
AAS 164th Meeting, Tucson, January 1985
IAU Symposium 123, Helio- and astro-seismology, Aarhus, Denmark, July 1986
IAU Symposium 126, Globular systems in galaxies, Harvard, Cambrige, August 1986
Guest scientist, International Center for Theoretical Physics, Trieste, Summer 1986
Aspen Center for Physics, Workshop on Galaxies, June 1987
Second Regional Conference on Mathematical Physics, Adana, Turkey, 1987
Visiting Fellow, International Center for Theoretical Physics, Trieste, Summer 1988
IAU 20th General Assembly, Johns Hopkins University, August 1988
Visiting fellow, International Center for Theoretical Physics, Trieste, Summer 1989
Fourth Regional Conference on Mathematical Physics, Tehran, Iran 1990
Colloquium 132, International Astronomical Union, Problems of stability and instability in stellar system, Delhi October 1990
Wigner symposium, Gosslar, Germany, July 1991
Third World Academy of Science, General Assembly, Kuwait, October 1992
6th Asian Pacific Regional Meeting of the IAU, Pune, India, August 1993
Frontiers in Theoretical Physics, Edirne, Turkey, December 1993
IAU 22nd General Assembly, The Hague, August 1994
VII International Conference on Symmetry Methods in Physics, Dubna, Russia, 1995
Third World Academy of Science, 5th General Assembly, Abuja, Nigeria, Septamber 1995
The 7th Asian-Pacific Regional of IAU Meeting, Pusan, Korea, August 1996
Inter University Centre for Astronomy & Astrophysics (IUCAA), Pune, India, August 1997
23rd General Assembly Meeting, IAU, Kyoto, Japan, August 1997
6th General Assembly of The Third World Academy of Sciences (TWAS) and the Third Network of Scientific Organizations (TWNSO), Rio does Janerio, Brazil, September 1997
The Third World Academy of Sciences (TWAS), Trieste, Italy, November 1997
10th General Meeting, The Third World Academy of Sciences (TWAS), Trieste, Italy, December 1998
The Second ICRA Network Workshop, The Chaotic Universe, Pescara, Rome, Italy, February 1999
7th General Assembly, The Third World Academy of Sciences (TWAS), Dakar, Senegal, November 1999
International Colloquium on Group Theoretical Methods in Physics, Dubna, Russia, August 2000
Stellar Dynamics from Classic to Modern, San Petersburg, Russia, August 2000
12th General Meeting, Third World Academy of Sciences, Tehran, October 2000
Canadian Astronomical Society, Annual Meeting, McMaster University, Hamilton, May 2001
8th General Assembly The Third World Academy of Sciences (TWAS), New Delhi, India, October 2001
Potsdam University, Invited lecturer, Potsdam, Germany, March 2002
IAU 8th Asian-Pacific Regional Meeting, Tokyo, Japan, July 2002
25th General Assembly Meeting, IAU, Sydney, Australia, July 2003
9th General Assembly The Third World Academy of Sciences (TWAS), Beijing, China, October 2003
15th General Meeting, Third World Academy of Sciences, Trieste, Italy, October 2004
National Academy of Science of Armenia and Byurakan Astrophysical Observatory, Invited Lecturer, Yerevan, Armenia, March 2004
IAU 9th Asian-Pacific Regional Meeting, Bali, Indonesia, July 2005
16th General Meeting, Third World Academy of Sciences, Alexandria, Egypt, December 2005
Inter-Academy Workshop on Science & Technology and the Future Development of Societies, Invited lecturer and head of the Iranian Delegation, Nice, France, June 2006
11th Marcel Grossmann Meeting, Berlin, Germany, July 2006