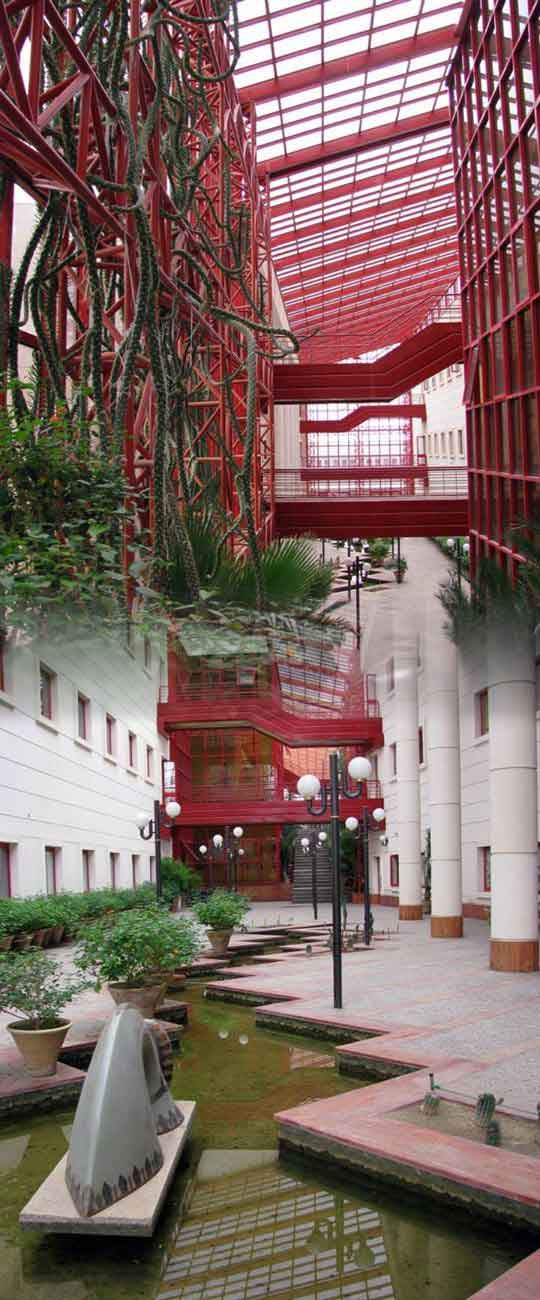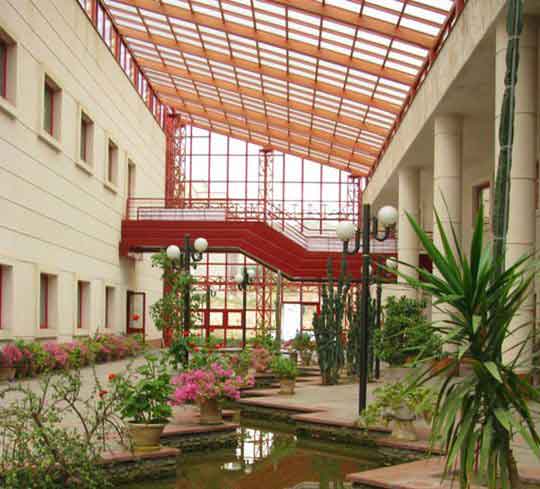 Born in Zanajn, Iran, August 23,1932.

Educated at
Tehran Univ., Iran,1950-1953;
Univ. of Toronto, Canada 1958-1960;
Univ. of Chicago, USA, 1960-1963;
B. Sc. Physics, 1953;
M.A., Physics 1960;
Ph.D., Astronomy and Astrophysics, 1963.
Professor of physics, Shiraz University and IASBS;

Associate Fellow
Center for Theoritical Physics and Mathematics, AEOI, Tehran, 1986-to date;
International Center for Theoritical Physics(ICTP), 1987-1993;
Member, Scientific Council, ICTP, 1988- 1991

Teaching
in High school in Tabriz, Iran, 1953-1956;
Cartographic Organization of Iran, Tehran, 1956-1958;
Lecturer, Dept. of Mathematics, Univ. of Newcastle on Tyne, UK, 1963-1964;

Visiting Associate Professor
Dept. of Physics, Shiraz Univ., 1964-1971;
Dept. of Astronomy, Univ. of pennsylvania, 1968-1969;
Founder of
Birouni Observatory, Shiraz, Iran, 1971,
Institute for Advanced Studies in Basic Sciences, Zanjan, Iran 1991.
Visiting Professor, Dept. of Physics, Northeastern Univ., Boston, 1991-1992

The unwritten writings of experimental sciences
Click here to watch the speech.
To download the article, Click here .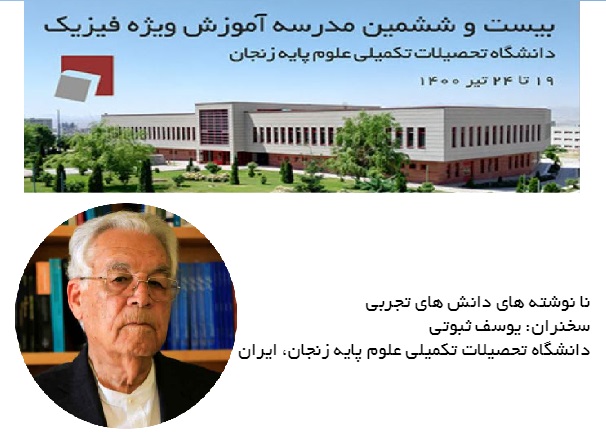 On the lofty position of the teacher (Dialogue with Professor Yousef Sobouti)
To watch the video clip of Prof Yousef Sobouti's meeting please Click here .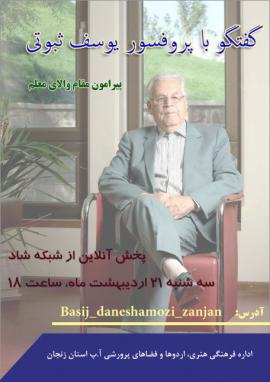 The cultural burden of knowledge and new technologies
Click here to watch the speech.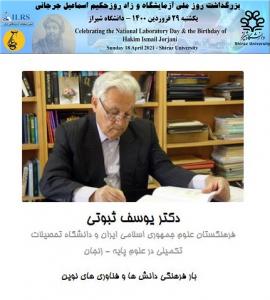 Higher Education Studies in Iran: Lived Experience of Scholars (Seventh Session: Prof Yousef Sobouti)
To watch the talk please click here.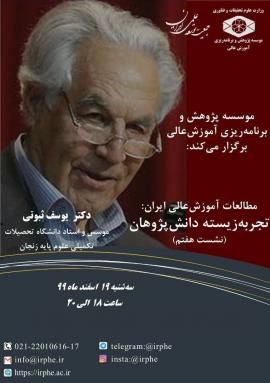 Commendation of Iranian veteran physicists (Professor Yousef Sobouti lauded as veteran physicist at Nationwide Physics Meeting)
To watch the speech click here.